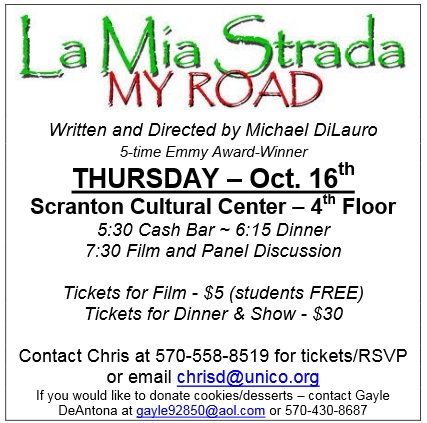 UNICO Scranton Chapter
Ladies Auxiliary Planning Craft and Gift Fair on October 18, 2014
UNICO Scranton Chapter Ladies Auxiliary announces their first Craft and Gift Fair will be held on Saturday, October 18, 2014 from 9:00 a.m. to 3:00 p.m. at the Keyser Valley Community Center, 103 N. Keyser Avenue, Scranton. The fair will feature 16 vendors, Basket Raffle, Door Prizes, Food and Bake Sale. Entrance fee is $2.00 per person. Vendor space is still available. For vendor space or more information please call Lori Nozzi at 570-498-3242.
All proceeds will benefit UNICO charities.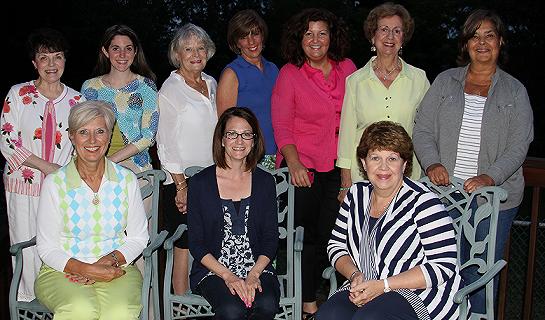 The planning committee includes,
Seated from left are Gayle DeAntona, Ladies Auxiliary President; Lori Nozzi, Chairperson of Craft and Gift Fair; Patti Montalbano,
Ladies Auxiliary Immediate Past President.
Standing from left are Julie Yando; Ashley Yando; Gloria Bernardi; Diane Alberigi; Carole Dougherty; Rosalie Prizzi and Tana Cacciamani.
UNICO Scranton Chapter
55th Annual Past President's and Installation Dinner
was held on June 17 at Al Mia Amore in Dickson City. UNICO Scranton Chapter proudly installed Mary Marrara as the incoming President of UNICO Scranton. Joining Mary at the event are her family, standing from left: Anna Shishlo; Katie Shishlo; Stacy Marrara, and Philip Marrara, Jr. Seated from left are Kim Shishlo, Mary Marrara and Phil Marrara.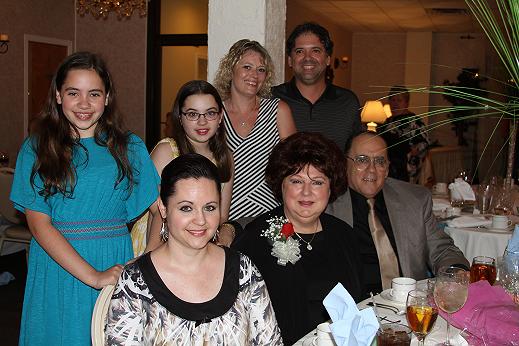 UNICO Scranton Ladies Auxiliary
held their annual Baby Shower for St. Joseph's Center Baby Pantry in June at Arcaro and Genell's. St. Joseph's Center continues a long tradition of caring for the needs of women, children and families. The Baby Pantry is a free community service available to all families who need baby food, clothing (up to size 6), diapers and other baby items. Last year, there were over 3,000 pantry visits. The pantry relies on the generosity of volunteers and donations from the community. For more information about the Baby Pantry please call 570-963-1261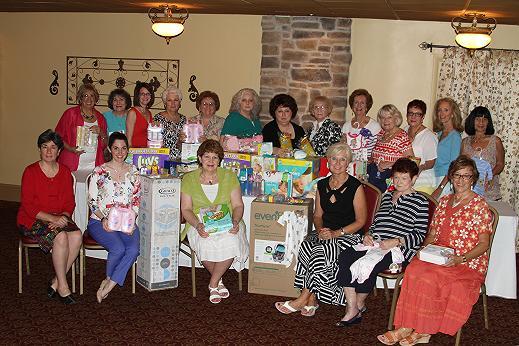 Seated from left:
Sister Maryalice Jacquinot, IHM, President and CEO of St. Joseph's Center; Ashley Yando; Patti Montalbano, President, Ladies Auxiliary Scranton Chapter; Gayle DeAntona, Incoming President, Ladies Auxiliary Scranton Chapter; Ruth Marmo, Doris Lindsey. Standing: Alice Vanston; Nina Falciglia; Lori Nozzi; Lois Mallick; Rose Blasé; Linda Malinoski; Mary Marrara, Incoming President UNICO Scranton Chapter; Palma Yanni; Rosalie Prizzi; Gloria Bernardi; Mary Ann Wetzel; Sharon Selwocki, Rose Cutitta.
"UNICAN of the Year" award
was presented to Palma Yanni
(click on Events button for more images)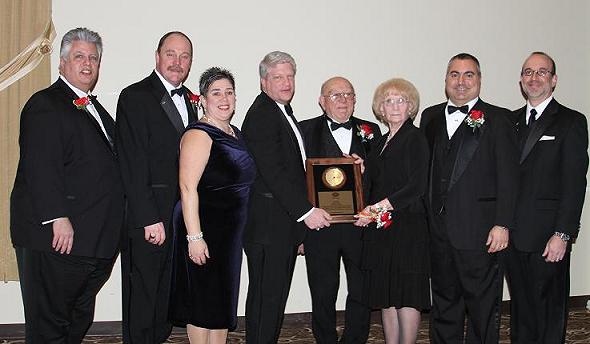 From left: Andre DiMino, Executive Director, UNICO National; Dave Bieri, UNICO Scranton Chapter President; Lisa Bieri, Co-Chairperson of Charity Ball; Chris DiMattio, Past UNICO National President;
Pat Yanni; Palma Yanni, UNICAN of the Year; Joe Guido, Co-Chairperson of Charity Ball; and
Dr. Anthony Yanni, Toastmaster.

Updated 10/09/2014
Copyright Unico Scranton Chapter © 2014